Best Smartphone Apps For Your Car
By

Jakob Hansen

,

10/29/2019
Today it seems as if the app stores are filled to the brim with apps for everything from ordering food to exercise, with no end in site. While the over-abundance of apps can be overwhelming, some of these are tools that are actually quite useful. Email efficiency apps, for example, take the stress out of handling the hundreds of emails you get a day. So what apps help you make the most of your expensive smartphone while you're in your car? What are the best apps for driving? We typically only rank our favorite cars in Out Top Picks posts. Makes sense, since we are indeed, a car site. However, this is a subject we thought could prove to be quite useful, especially since there are a nearly endless amount of automotive related apps out there. To qualify, in our book, these apps needed to be useful, simple, affordable, and safe. We searched high and low, and spoke with many of our fellow employees, to see what are the best apps for in your car. Using your phone while driving is dangerous and illegal in many states, please follow all traffic laws and when the app asks "Are you driving?" Be honest! Nothing is more dangerous than a driver that is constantly taking their eyes off the road just to find the closest gas station.
Gas Buddy
Price: Free
Gas Buddy is a useful tool that identifies the closest gas stations locally to you. Even better, it can find and sort the lowest priced gas stations around you, potentially saving you significant amounts on your next fill up. Once you find the right gas station, the app is able to pull up directions and even move the directions over to your favorite map app, which we will cover later. Gas Buddy is a free, and easy to use tool that can help you to save potentially hundreds of dollars a year.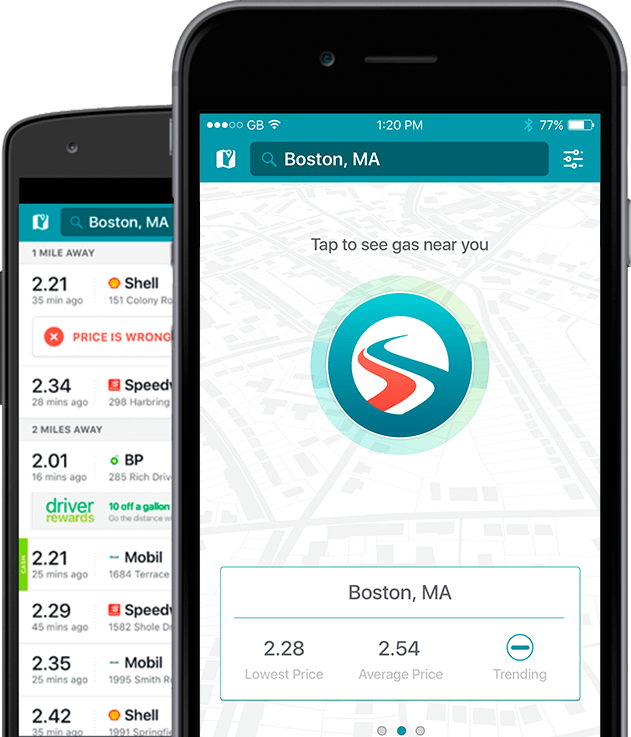 Repair Pal
Price: Free
Let's start by saying, I hope nothing ever breaks on your car and you enjoy a perfect automotive experience for the rest of your life. But since we live in the real world, let's get real. Things are going to break. You can help to avoid it by buying reliable cars, but things happen, there is no avoiding it. So when the inevitable does happen, make sure you know your stuff. Repair Pal provides you with realistic repair quotes so you aren't in the dark when you take your car to the mechanic. Explaining repairs and walking you through the process, repair pair can help you to better understand what you're getting into.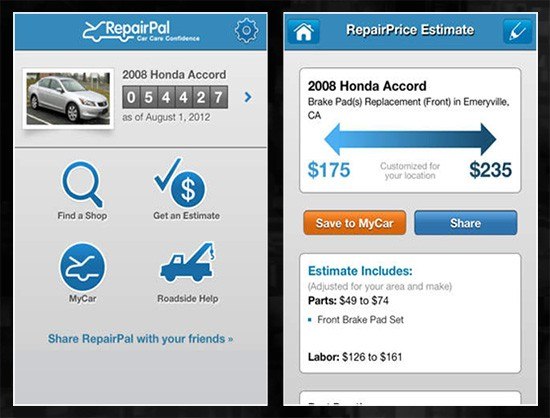 TomTom
Price: $21.99/Year
That's right folks, TomTom is still around! You may remember the brand by bringing affordable portable navigation to the mass market, TomTom has been around in the automotive navigation world for some time. The same reliable, affordable navigation is still around. With useful tools such as offline maps that are savable and don't require data, and even navigation that tells you the best lane to be in, TomTom has made a dent in the modern navigation world. TomTom is free for the first 50 miles every month, and then requires a subscription purchase of $21.99/year.
Carcorder
Price: $1.99
These days, it seems as if everything is caught on camera, and even though we all carry around amazing cameras in our pockets, we waste them while we're driving. Put that camera you paid for to work! As a dash cam. With Carcorder, you can simply mount your device on the windshield, and ensure you get every interesting moment that happens in your car on film. From that crazy guy that ran out in front of you on the street, to the car that decided to brake check you, you can get it all on film. The app can also track your location, alert when you are speeding, and automatically adapt the camera to capture the best footage at any time of the day.
Parkopedia Parking
Price: Free
How many times have you lost your car in a parking lot. For me, it's more than I would like to say on a public frum. Parkopedia Parking is an app that lets you store and save your parking spot, making it easy to find when returning to the concrete jungle. The app is also capable of finding available parking and in your area and getting you that close spot you've been driving around searching for.
PlugShare
Price: Free
PlugShare is a useful app for those of us that have to worry about charging our electric, or plug-in hybrid vehicles. By locating the nearest charging station to you, PlugShare is able to filter out results based on several characteristics. Filtering results by location, make, model, and access restricted chargers, the app is able to find the right charger for your car, and take you there quickly.
Torque
Price: Free
With the purchase of a simple Bluetooth or Wi-Fi OBD II transmitter, you can easily tap into your car's diagnostics. Transmitters are relatively cheap, with the lower-priced units going for less than $15 on Amazon. There are many apps to read the transmitter and display the information. Torque is a very useful app for this and is free to download. One that I use frequently is inCarDoc, another free to use OBD II app that can read all of your car's diagnostics. The apps are able to display a nearly endless amount of information from digital readouts of engine temp, oil temp, CEL lights, RPM, throttle position, and so much more. These are a must-have tool for any automotive enthusiast.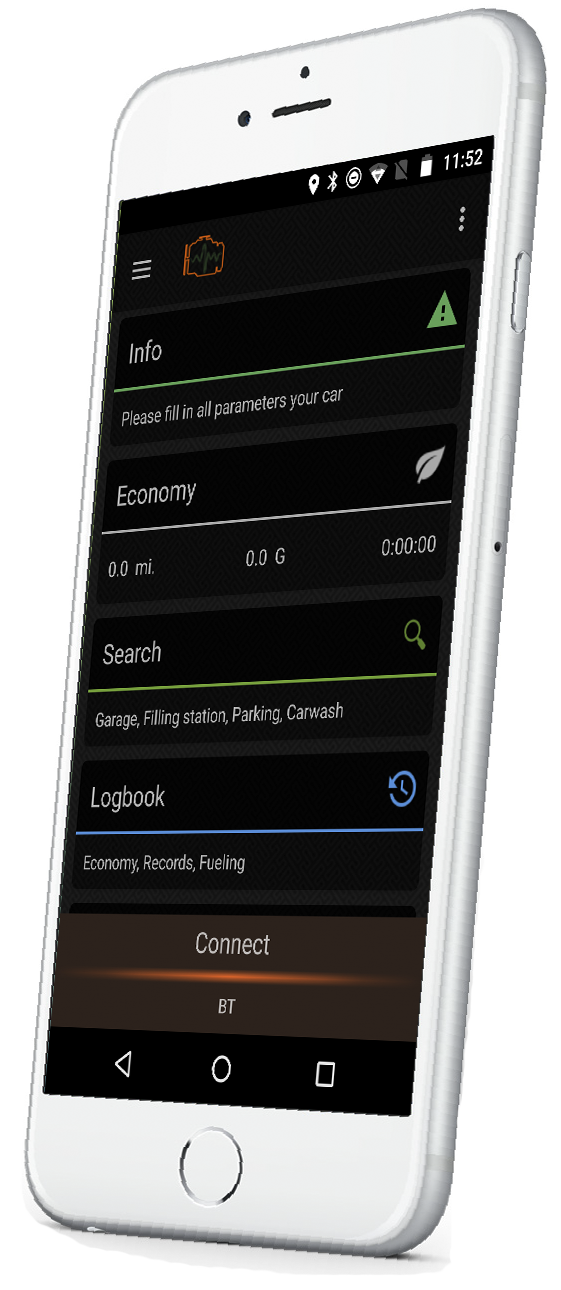 Roadtrippers or Roads by Porsche
Price: Free
Some of us like to take the long way home, and for us, there are two must-have app. Roadtrippers and Roads by Porsche are two apps that revel in the long way home. They both are capable of planning out a route that stays off the main roads and takes you down the path less traveled. Our country is full of beautiful and interesting roads that cut directly through the most amazing parts of our lands. These apps keep to those roads that offer a little more than just a route for transportation.
Spotify
Price: Free with Optional Subscription
Let's be honest, you need music. It's what keeps you moving and what passes those long hours in the car. From rocking out to your favorite 80's hair metal band to keeping your cool in 5:00 traffic with some soft classical, Spotify has you covered. Even better is Spotify has a massive library of podcasts, and in a much more user-friendly interface than the Apple Podcasts app. One thing we love about Spotify for driving is the Car Mode that senses that you are driving your car and enlarges the buttons and makes the interface more easy to see and interact with without taking your eyes off the road. An additional great feature of Waze is that it is now Apple CarPlay/AndroidAuto compatible. Meaning it can be played directly on your car's infotainment screen. It is also now standard on many new cars systems, such as Mercedes and BMW, coming already pre-loaded onto the infotainment system.
Waze
Price: Free
Waze is the hottest new mapping app that is taking the world by storm. More than just a mapping service, Waze is a social media platform that allows users to share live traffic information with other users. With tags marking obstructions like vehicle on the side of the road, construction ahead, and even police reports, Waze makes it easier for you to know what is on the road ahead. The app is also top-notch at avoiding traffic. Rerouting your through the best possible "ways", Waze can take crucial minutes off of your commute. Like Spotify, Waze is now Apple CarPlay/AndroidAuto compatible and is able to be used on your car's infotainment system, making it even easier to use.
Overall, we love our cars, and we love our phones. Combine the two, and you have yourself some happy little tech nerds. The amount of technology and engineering that goes into these apps to make our lives even easier is amazing to us all. That's why we're here to bring you our favorite car apps avaialble today.